We Don't Need No Stinking DevOps Certification
It was just a matter of time. While talking to a potential client last week,  I was asked to recruit and hire a "Certified" DevOps Engineer.  Warning bells went off in my head as I asked follow questions trying to find out how and why this became a "must have" requirement for potential candidates.
Training is good. Earning a certification is a gratifying after investing time and money in a new skill.
Here are two problems I have with DevOps Certs (yes just two).
DevOps is not a skill. As most of you know, DevOps is "way of doing" things, not the thing. Most of the certifications on the market are tools based and an income stream for vendors.
HR and in-house recruiting teams use certifications as a crutch.
Unless you work for a VAR and therefore might need to certified as a requirement  to sell and service and bid on projects( a al AWS Partner) ,  I would be suspicious of anyone who is certified in DevOps.
Let's take a look at the certifications that are available in a very particular order.
AWS Certified DevOps Engineer – Professional AWS Certified DevOps Engineer – Professional validates experience designing distributed applications and systems on the AWS platform.
Red Hat Certified Architect: DevOps A Red Hat® Certified Architect (RHCA) with a DevOps concentration is a Red Hat Certified Engineer (RHCE) or Red Hat Certified Developer who has attained Red Hat's highest level of certification, proving their skills and knowledge in technologies and practices that can accelerate the process of moving applications and updates from development through the build and test processes and on to production.
Certification Overview – Scaled Agile Executives, managers and Agile change agents responsible for leading a Lean-Agile change initiative in a large software enterprise
The 6 Most Sought-After Tech Skills in the Marketplace https://t.co/jlM9EpMK1Q via @bi_india

— DevOps Institute (@DEVOPSINST) November 29, 2016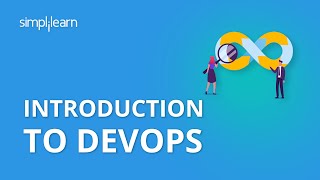 DevOps Certification | DevOps Training Course – Practitioner | Simplilearn Improve workflow for faster development and deployment with this industry leading DevOps Practitioner certification training course.
Devops Online Training | Devops Certification Course | Edureka Our DevOps certification training makes you an expert in Devops Tools – Puppet, Jenkins, Nagios, GIT, Ansible, SaltStack and Chef. Learn what is DevOps and become a DevOps engineer
DevOps League There are plenty of DevOps certifications out there of varying quality. Ours is the best. It is wonderful and I love it. You'll love it, too. You'll love it so much that you'll print out your certification and even put it on your résumé. You'll tell all your friends about it and even ask your loved ones to mention it at your funeral. RIP, by the way.
Keep in mind, I'm not slamming certifications. As a recruiter I talk to so many people who are trying to get into "DevOps" and I hate to see them spend thousands of dollars on a cert and still be in the same boat.  Any certification without the work experience to back it up will not get you hired by a reputable company.
What are your thoughts on DevOps certifications? Comment if you have a good or bad experience with any of the courses.
Get Your Job
Filled Faster!

Get a

Free

DevOps Open Job Consultation!
Choose the options that suits your needs:
Choose this if you are a Hiring Manager and you need to find out why your job is not being filled?
Choose this if you want to Partner with DevOpsDNA and Start Interviewing Candidates Next Week!